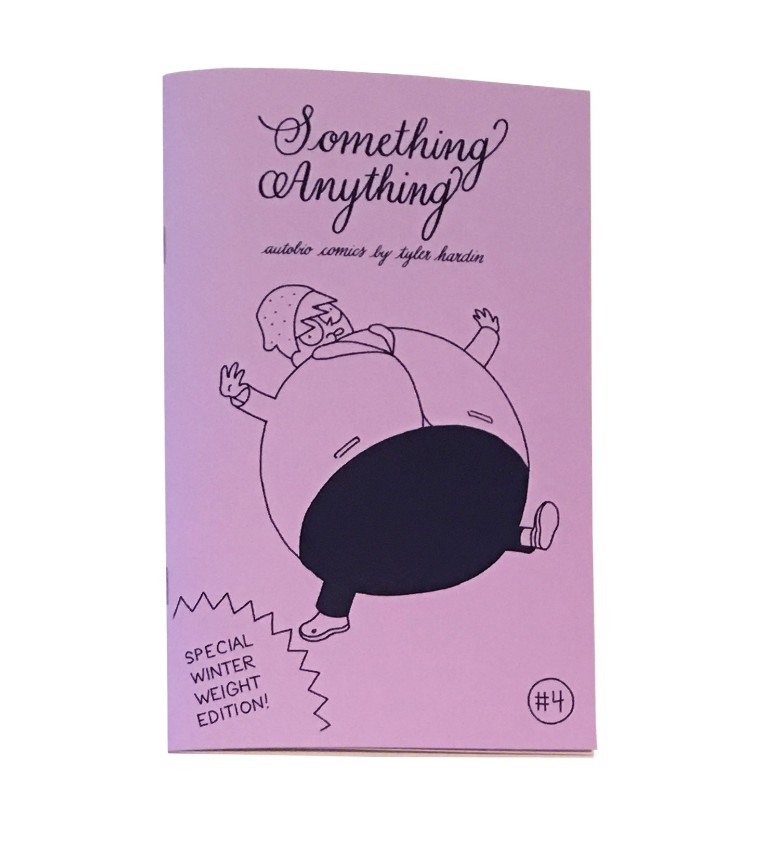 hello everyone! my newest issue of something anything is out! you can snag one on my storenvy, hunt for one at one of ATL's many comic and record shops, or grab one from me directly at the conventions i'm doing this year! i made this comic over january, and it was mainly pretty fun to make. it's funny, all my early plans for this comic were pretty much scrapped by the end. instead, i did a bunch of newer ones. there's a lot of unfinished outtakes i may revisit at some point.
right now i'm finishing up that paperback collection of ooooooooold dailies i made that'll be going to print this month. then, randomly, i'm gonna make another comic! that's right! i found an old script for an animation i wrote years ago that i always sorta liked. i'm telling you this script was old… i think i wrote it whenever i made the animation guilty pleasure, which did pretty well here on NG :) anyway, it definitely doesn't fit what i'm doing animation-wise anymore, so i adapted it into a comic, with wraparounds where i'm a dusting off the old script like an archeologist! haha! that one will also be done hopefully this month, at which point i'll post that here too.
speaking of what i'm doing animation-wise, after that new comic is completed, i'm going to re-start work on the brobot halloween special, which will likely consume all of my time and creative energy until… *checks watch* halloween! so. yeah. i'm planning to make the fuck out of that deadline and have a really good episode available to watch. sorry if anyone has been wondering where brobot is… he's just taken a back-seat to comics briefly.
but you can get him — in pin form — at the conventions i mentioned! i'm selling little brobot pins like last year. (ps they're also on my storenvy). i also made some just say bro pins, as seen in the episode. those are up for pre-order :)
okay, enjoy the comic if you buy it :)
tyler