hey everybody, time for an update!
progress on episode 103 of brobot is moving along. i'm currently working on finalizing character designs and editing rigs for the episode. the animatic is done, the soundtrack is more or less mixed as well, though it's still using the temporary score from gravity falls... typically, i use that and then my friend dillon -- @kingdarkeyes here on newgrounds -- will write to it and match it, expand upon it, do with it what he will later on. this is a very ambitious show, with car chases and zombie fights and multiple new characters and locales and crowd shots... and it runs two minutes longer than my average show at this moment. judging from my history, i've never been good at meeting holiday deadlines, so while this will shock you, this brobot episode isn't scheduled for this hallow's eve, but the next. yes, 2020. animation takes a long time.
initially, i thought about moving up another brobot episode and working on it instead, but there's a sequence to the series order, seasonally. so my idea is to work on this episode, finish it sometime next year, and begin work on the next one. then, i'll have two episodes out closer together, which will be very nice, and will likely never happen again, haha. before that, however, i may work on a short animation for this fall, another slice of life one. i might revive the one i was working on called the breadstick incident and make an event out of it creating it... i want to request a week off of work and make that short old-school style... staying up all night! it'd be fun. i also want to continue making comics, which will be roped in there somewhere, too.
i recognize i have had little progress to show, so i'm posting a small clip of the animatic and a near-completed background for the second shot from the show. enjoy.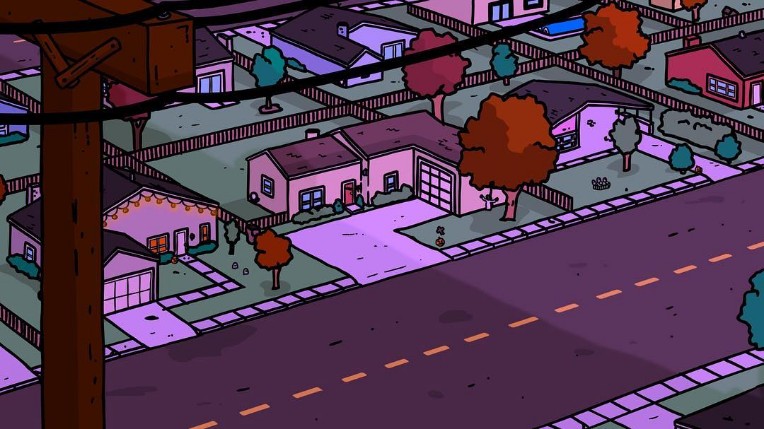 see you again in a couple months!
tyler