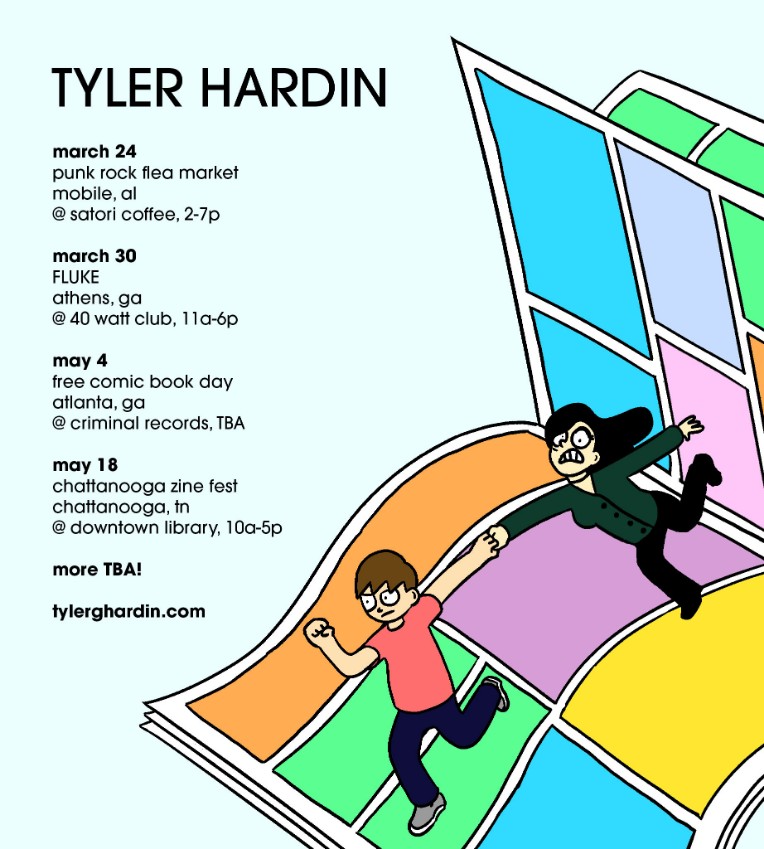 hello everybody! i just got back from my first two conventions of the new year, and they were a ton of fun! first was the inaugural punk rock flea market in my hometown of mobile, alabama! saw a lot of old friends and had a wonderful time. then it was FLUKE in athens, georgia… my second time going and it was great. this post is to write about some of my newest comics i sold at both!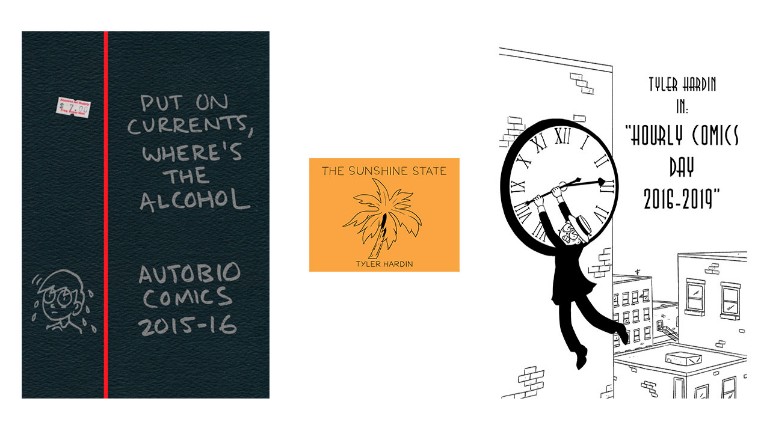 first off: the sunshine state! this guy's just a little tiny baby zine composed of places i liked going to when i lived in florida. think of it as a sequel of sorts to the going mobile zine i made last august. then there's put on currents, where's the alcohol, a compilation of the first autobio comics i ever made. (i've been alluding to making this book on here for some time, so it's nice to finally have it out). some of it makes me very uncomfortable, and not just because the drawings were so sloppy. but i know as a fan of autobio comics, i want to read what makes someone uncomfortable. i want to relate and engage more with their lives. so i figured no harm in releasing some of my first comics i made, which still mean a lot to me. that said, at this time, i've only decided to make 35 copies (10 for family/friends) so snag one NOW if you want one. then lastly is hourly comics day 2016-19. it just compiles all the hourlies i did for the past four of those, which are pretty fun to look back on. you can buy those comics from my storenvy for just $1-7 smackaroos, plus pins and the something anything comics too.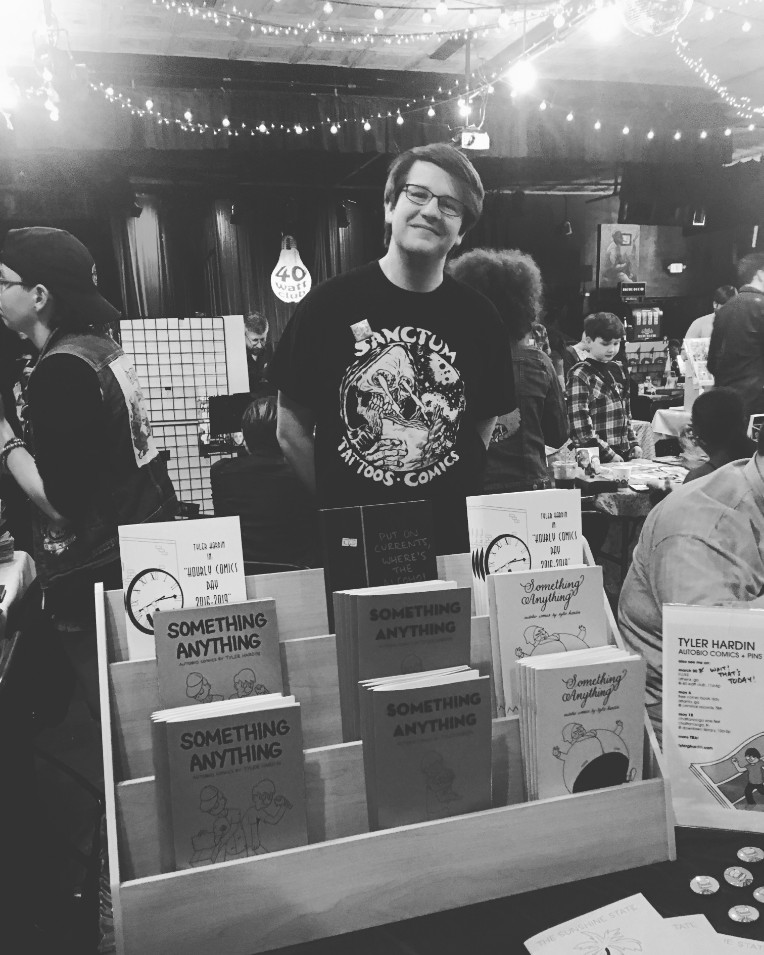 OR, come see me at my next convention. i included my little poster for them all above, if you didn't notice :) next is free comic book day at criminal records here in sunny atlanta ga. hoping to get out to more this year, and not just stop in may like i did last time. okay. guess what time it is now?
time to get back to brobot and animating <3 working as we speak on revising the script i had for a halloween episode and getting it into working order. if i have time today, i'm going to work on updating the brobot rig... each one will have a new rig cause they'll all be in halloween costumes! isn't that fun? anyways. see you soon with an update on that! here's a bit of dialogue i know i'm gonna keep: